What's happening with your Collective Bargaining Agreement
ups
June 5, 2018 UPS Strike Authorization Vote results have been revealed. UPS: 93.19% voted YES to authorize strike. A strong YES vote on the strike authorization shows the Company the power of our solidarity and gives the Negotiating Committees the leverage needed to get theses negotiations moving in the right direction. Here is a link to more information from the International Brotherhood of Teamsters website: https://teamster.org/news/2018/06/ups-ups-freight-members-authorize-strikes-if-necessaryVoting is underway for a strike authorization vote at UPS.
Photos below show Teamsters Local 231 members at UPS Bellingham and Burlington Centers showing their solidarity.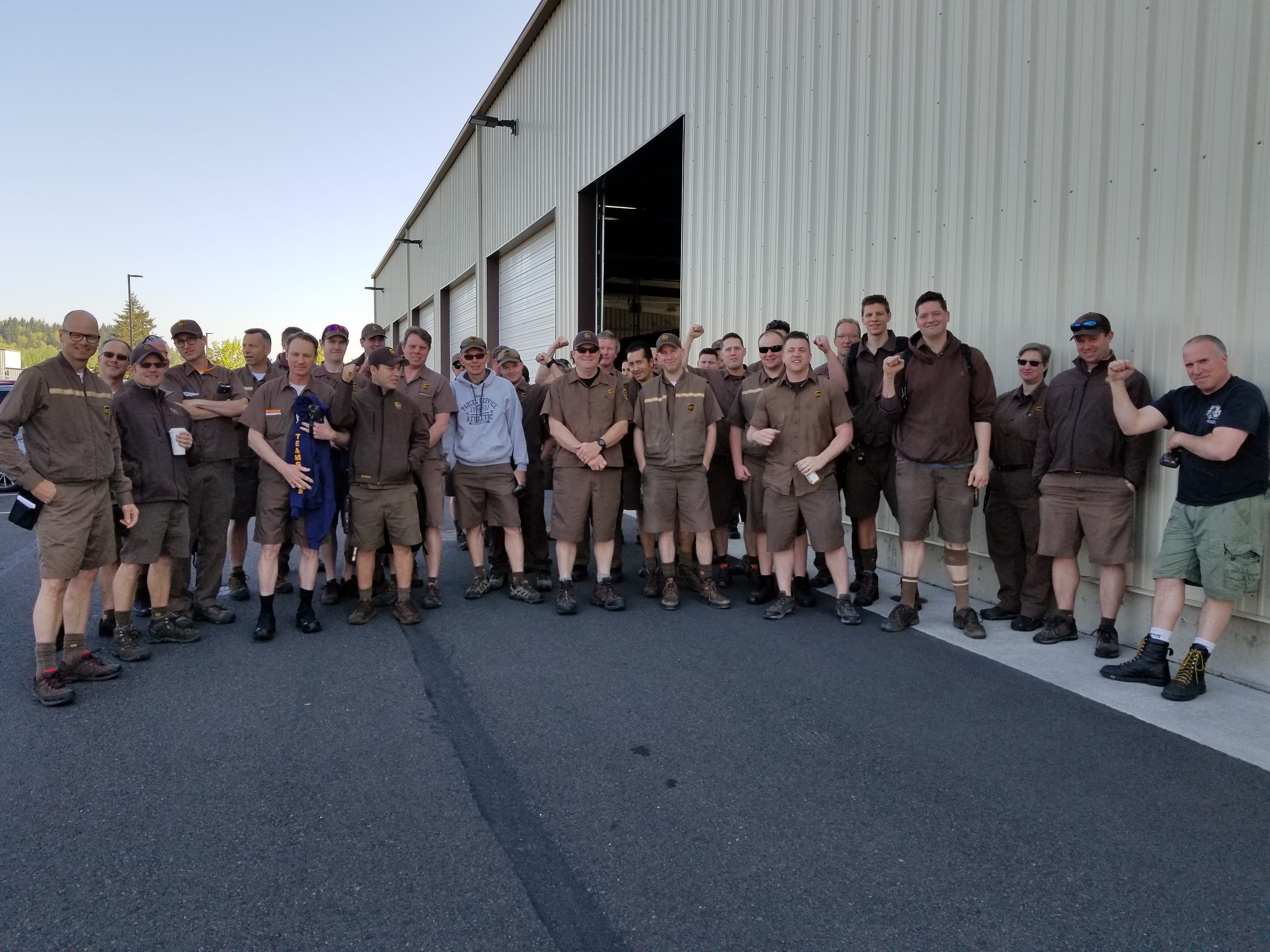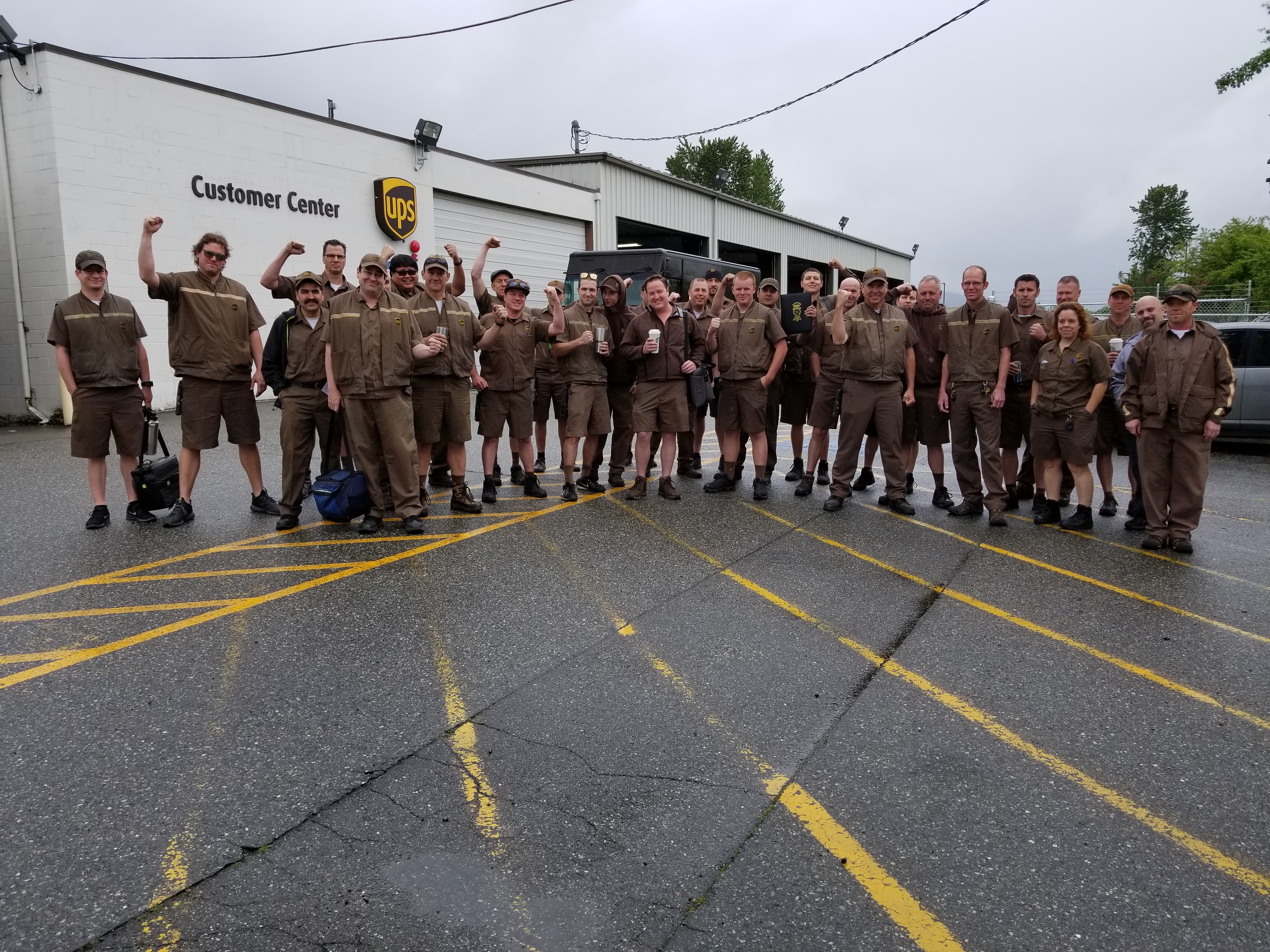 Recently Settled
On Friday, May 11th, Teamsters at Bellingham Technical College overwhelmingly voted to accept a five year Agreement. Many thanks to the members of the negotiating committee: Antonio Coniglio, Tim Hawkins and Kurt Kraft.
ASSOCIATED PETROLEUM PRODUCTS
May 5, 2018: Local 231 Drivers at Associated Petroleum Products in Anacortes unanimously ratify a new four-year agreement. The newly-ratified contract secures improvements to wages and pension, as well as improved Seniority language and preservation of Bargaining Unit work. Over the term of the agreement, wage parity for all drivers was achieved under this contract. There were also improvements in vacations, holidays, sick leave and jury duty. The strong solidarity from the group allowed them to reach the goals that were set out in the proposal meeting.
---
Skagit County: Courthouse, District Court & Parks Membership-
The PERC mediated settlement was ratified by the bargaining unit yesterday. We had the largest turnout in recent memory (maybe ever) and I'm glad so many wanted their voices heard. It was also great to see so many members exercise their right to vote on a contract. It has been a long and arduous road to get to this point, but we are finally here. Now, the numbers….
We had about an 88 to 89 percent voter turnout.
| | | | | |
| --- | --- | --- | --- | --- |
| YES | NO | | $700.00 HRA-VEBA Contribution | $600.00 CASH |
| 85 | 2 | | 60 | 27 |
Thank you all for your support and solidarity during negotiations and through mediation!
Daron Smith
In Negotiations
ABF
Bellingham School DIstrict
City of Anacortes, Museum and Library
City of Lynden, Clerical
City of Lynden, Public Works
City of Lynden, Police
City of Lynden, Public Safety and Support
Milky Way
Oak Harbor Freight Lines
Skagit County, Juvenile Corrections
United Parcel Service
Page Last Updated: Jun 13, 2018 (15:47:00)